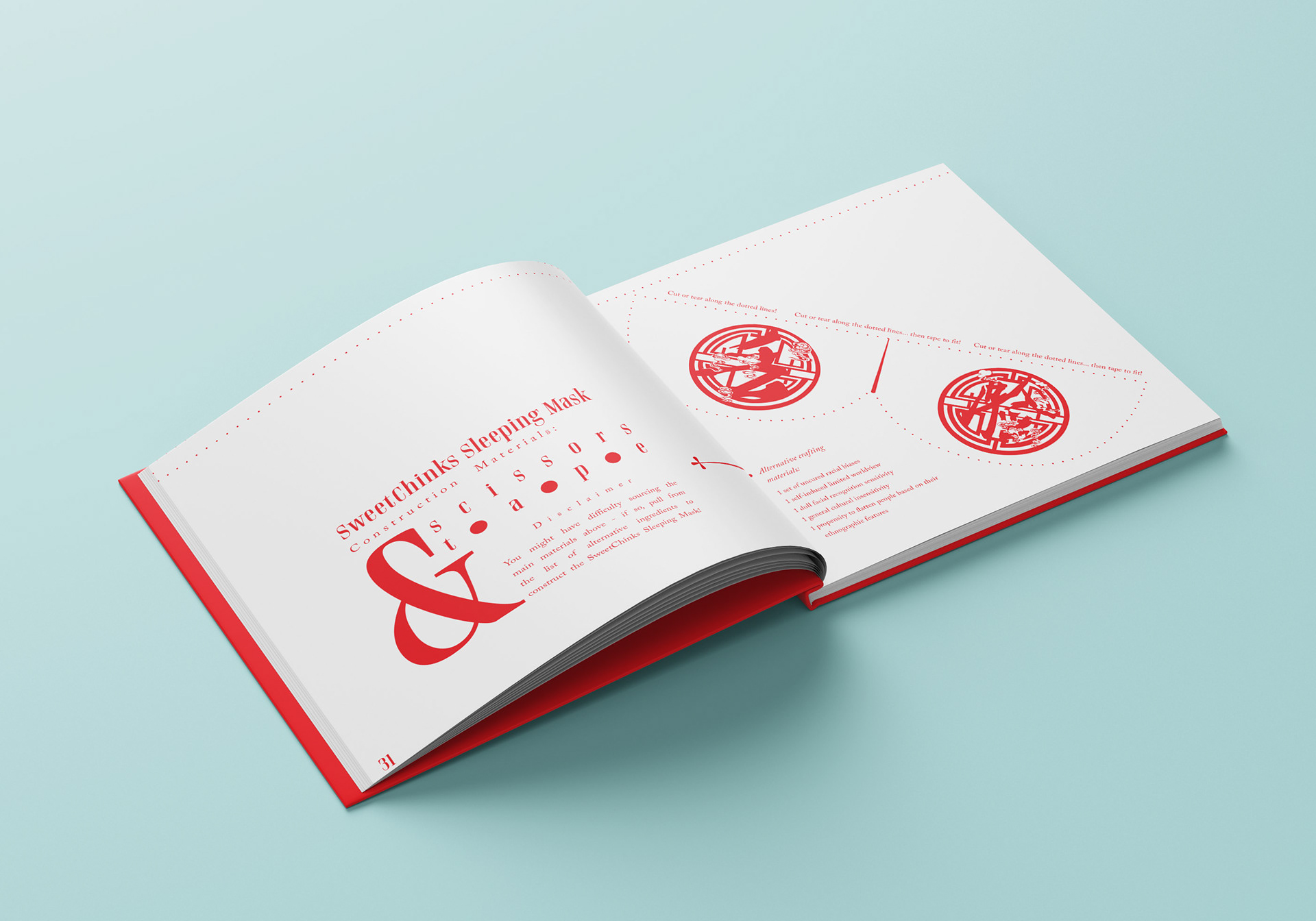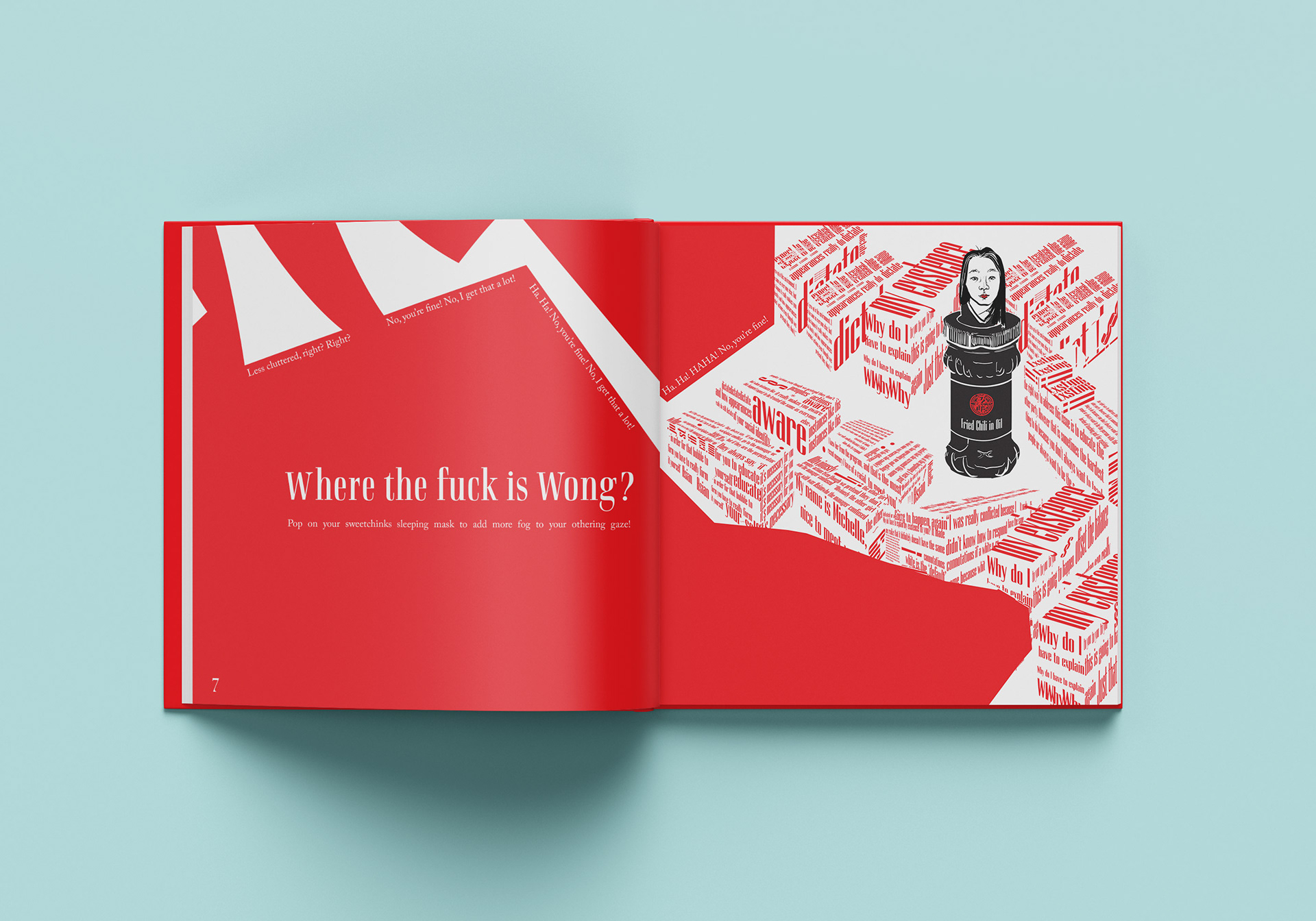 Sweetchinks Starter Pack
is a physical manifestation of the perpetual frustrations felt by Asian-Americans resulting from cross-racial misidentification. The confrontational 'starter pack' is enclosed within a picture book containing interactive game and craft elements, each with disparaging faux-Asian imagery aimed at eliciting the reader's discomfort. 
Sweetchinks Starter Pack
, Pages 1-29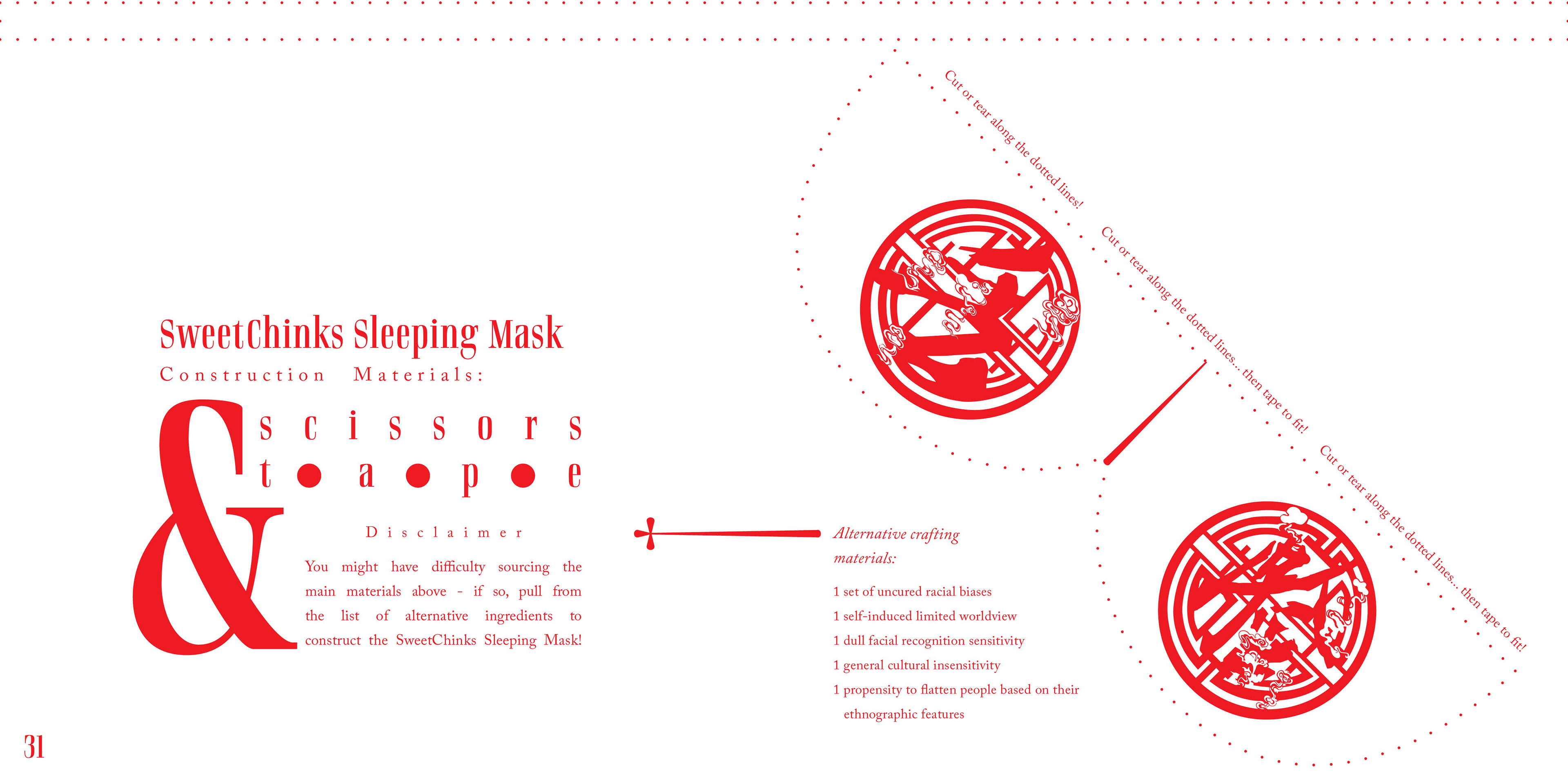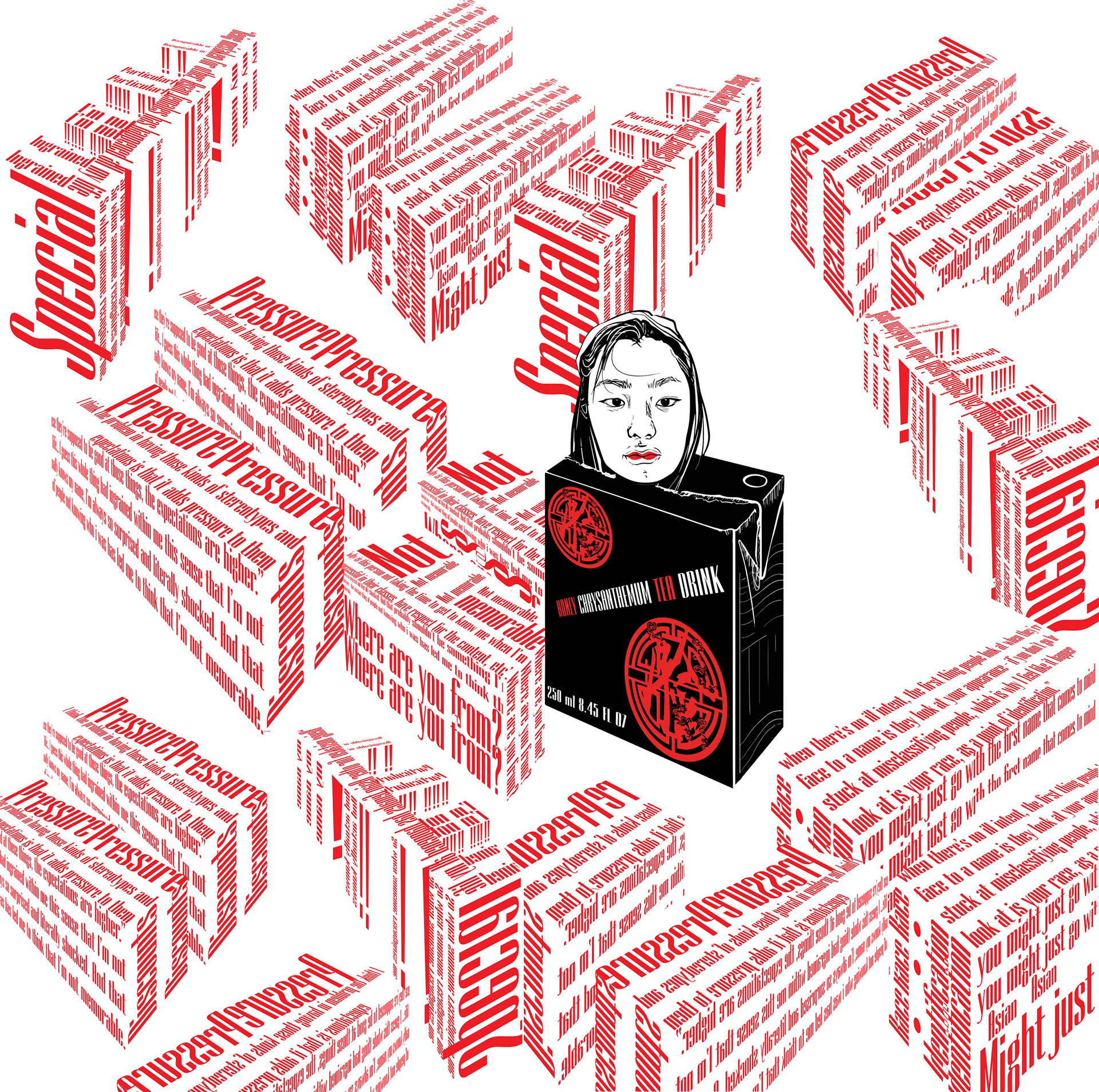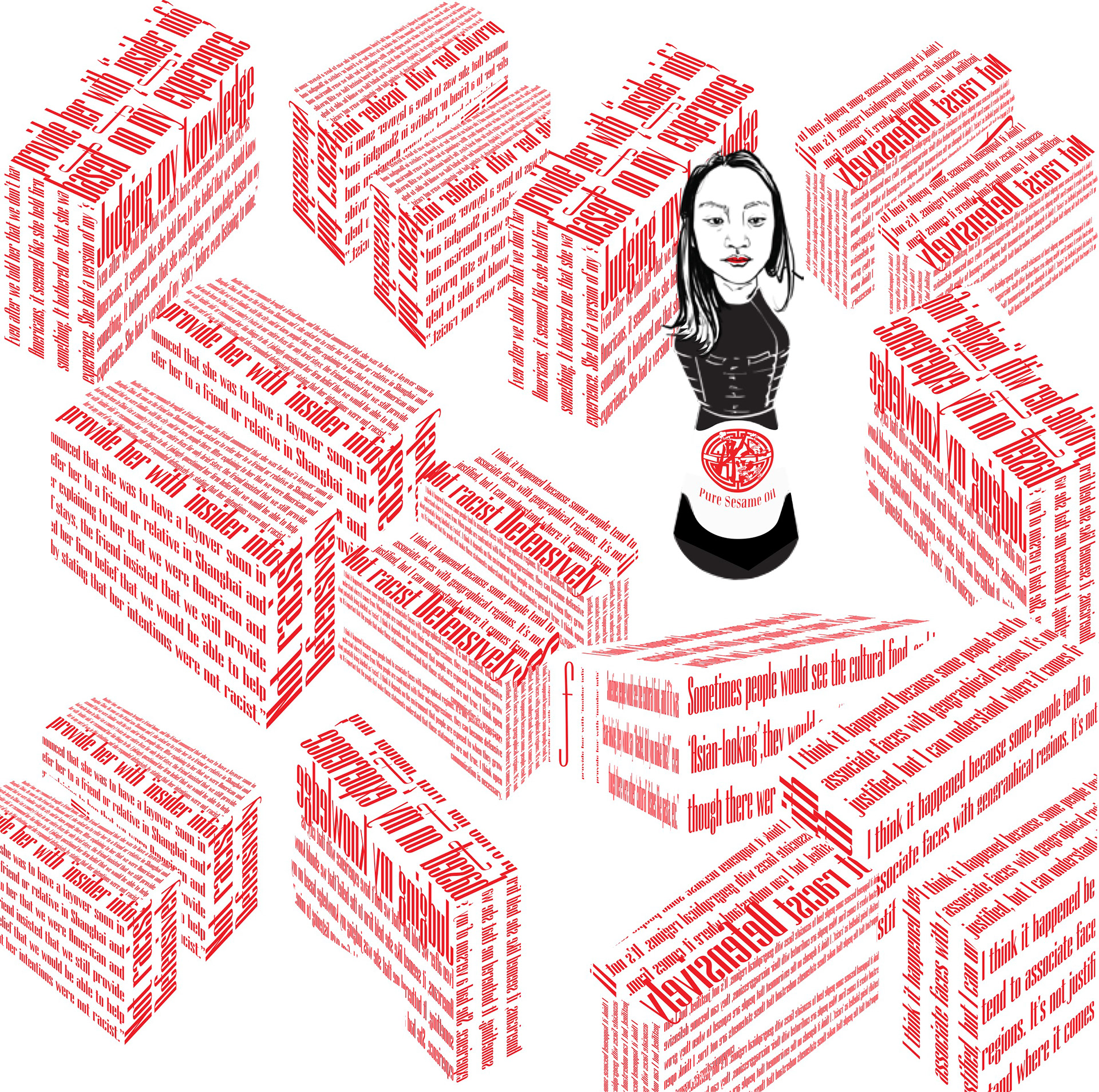 Lin Yuntang, from
My Country and My People
:
"Face cannot be translated or defined… It is like honor and is not honor… more respected than the constitution..." (200).  
"Not to give a man face is the utmost height of rudeness and is like throwing down a gauntlet to him in the West…" (201).